Alienation BMX Mourns Loss Of Pro Sponsored Rider, Kyle Bennett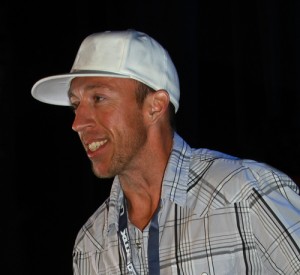 The staff and rider family of Alienation BMX are mourning the loss of our man, Kyle Bennett. Kyle, an AN sponsored pro racer passed away in a tragic truck accident, early Sunday morning near his home in Conroe, Texas.
KB, who has fit perfectly in to the style and flow of what Alienation stands for, had been stoked to get on AN product, and was feeling right at home on his Runaway/Deviant combo this past season.
Bringing his THREE UCI World and NBL U.S. national pro titles to the table, Kyle's approach to racing was characterized by his insane bike handling skills and dedication to fine tuning his body to get his bike to max speed…..This in the opinion of everyone at Alienation BMX is the essence of true BMX.
Our thoughts and prayers are with the entire Bennett and Texas BMX family in this hard time of mourning and loss. The staff and riders of Alienation BMX are committed to continuing to bring the best to BMX racing in the style and memory of our friend and sponsored rider, Kyle Bennett……One of the greatest BMXers, EVER!