FLOW FOR A YEAR
Last year we hooked up 12 people from different parts of the world. From then on we decided to keep in contact with a couple of riders who really give it there all and will continue to help those riders out for being so dedicated. This year we want to do the same but include one of the biggest parts of the the BMX community, your local bike shop. Without loyal riders like you and bike shops to support your addiction to BMX, the industry would be much smaller than it already is. So get on your bikes, snap some photos, stack some clips, chill with the crew at the shop and have a good time. Go to our Facebook page, click on the cover page and in the comments submit your content there. GOOD LUCK!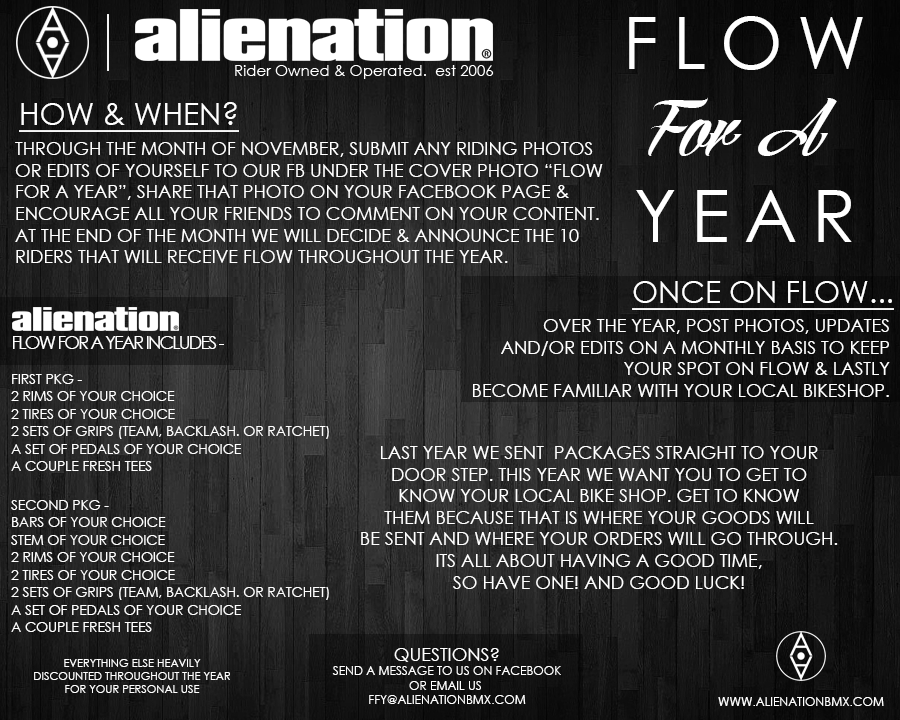 LOYALTY PROGRAM
We are launching an ongoing drawing to give back to our loyal following. 1 winner randomly chosen every week, 1 FREE tshirt and an assortment of stickers, and by submitting you are also going to be sent deals that can be used in our webstore that you would have otherwise missed out on just for the LOYALTY PROGRAM entries. All you have to do to enter is click the image below, fill out the short form and hit submit. GOOD LUCK!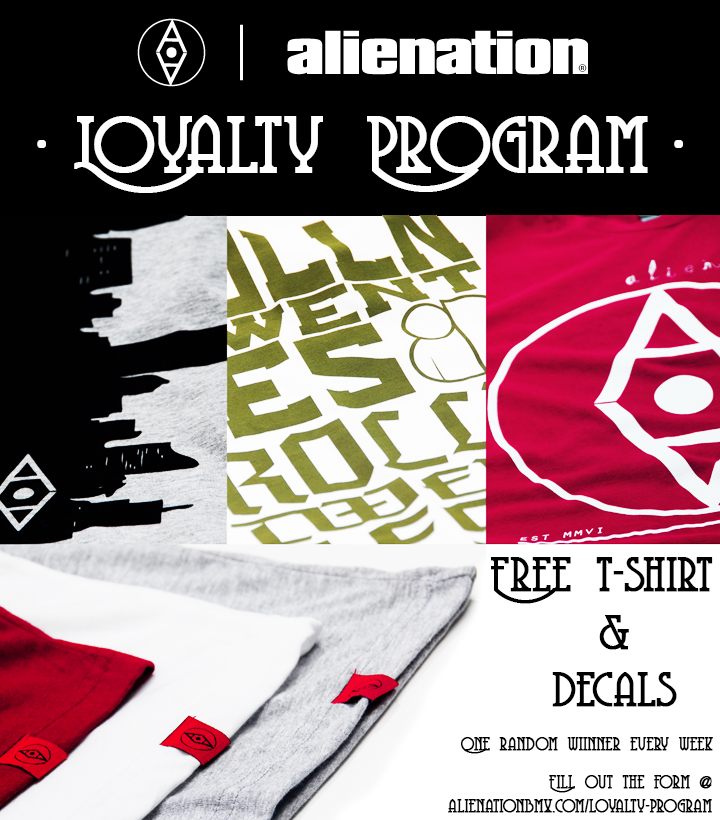 INSTAGRAM PUMPKIN HELMET CONTEST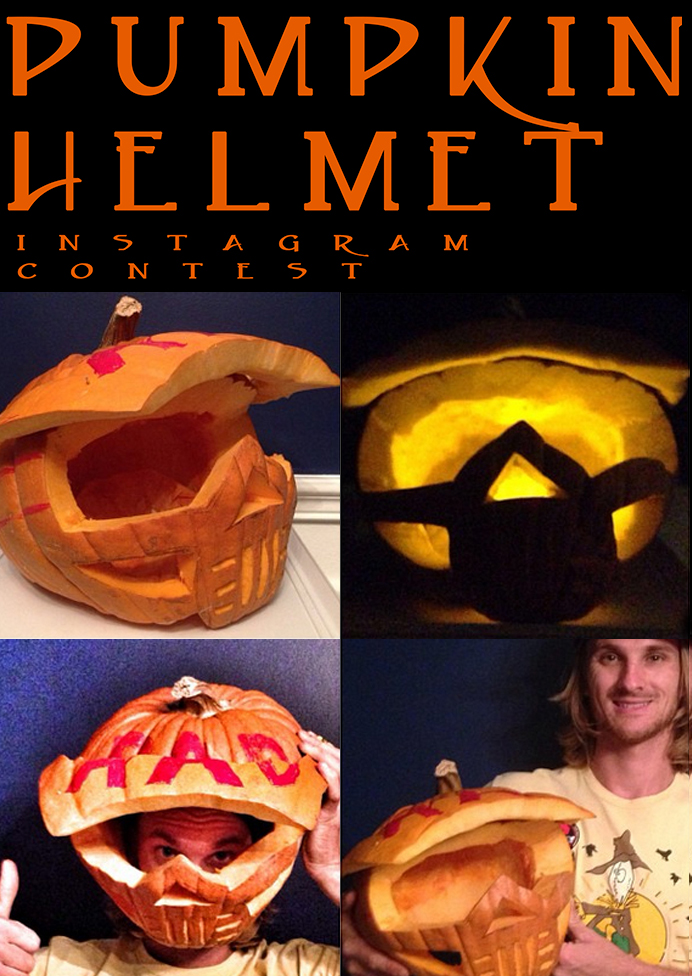 @dave_mahoney did up this RAD Pumpkin Helmet and stole the win. SO AWESOME HAHA! Thank you everyone for entering and putting in the effort. I got all your Instagram names on a list and waiting for your response so we can send you some Differential tires for that effort and participating! CONGRATS DAVE, your Orange Felons and Orange Backlash Grips will be on your door step soon!
Get onto instagram and enter to win 2 Orange Felon Rims and a set of Orange Backlash Grips. Best pumpkin helmet takes the win. To enter tag us @Alienationbmx and use hashtag #AAHELMET. Winner will be chosen on the Eve of Halloween (Oct 30th). GET TO CARVING!
Past Contests___________________________
So who won the 2013 Kink Hamlin Pro Bike? Last year Chris Ortega won the set up. This year we wanted to see the most beat up ride with the best rims and we saw some nasty rides, mostly with shit wheels too. Everyone submitted their photos to our FaceBook, it was tough but ultimately we came up with the winner…
CONGRATULATIONS JULIO PENA!
A bunch of great submissions and it was truly a tough choice. Now he can throw away that pile and put this Kink with our additions to good use. Scroll down to check out what he was workn with. Thank you everyone who participated! Now your ride is legit Julio, so get busy.