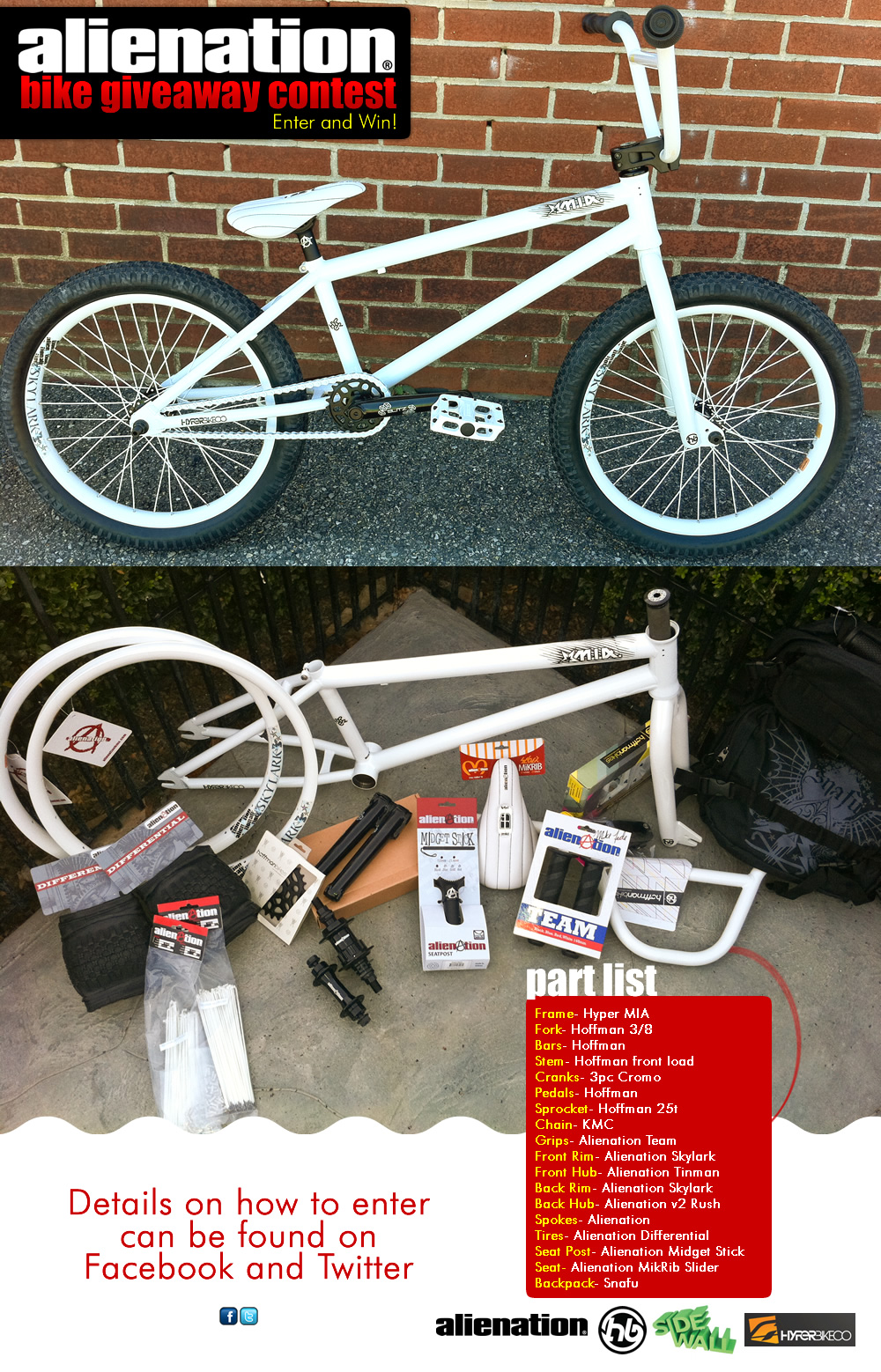 Ok here is our back to school complete bike giveaway with backpack!
Want to win this sweet setup? This is how!
– write a essay on why you deserve this bike in 250 words or less with a image of you and your current bike.
– Be sure to check your spelling and grammar.
– This contest is WORLD WIDE welcome!
– Only open from September 23rd – September 30th. Any submissions before or after will be discarded.
– One winner will be chosen by best essay. This is not a who has the worst bike contest.
– One essay submission per person.
– Send all essay submissions to support @ alienationbmx.com not in comments on Facebook.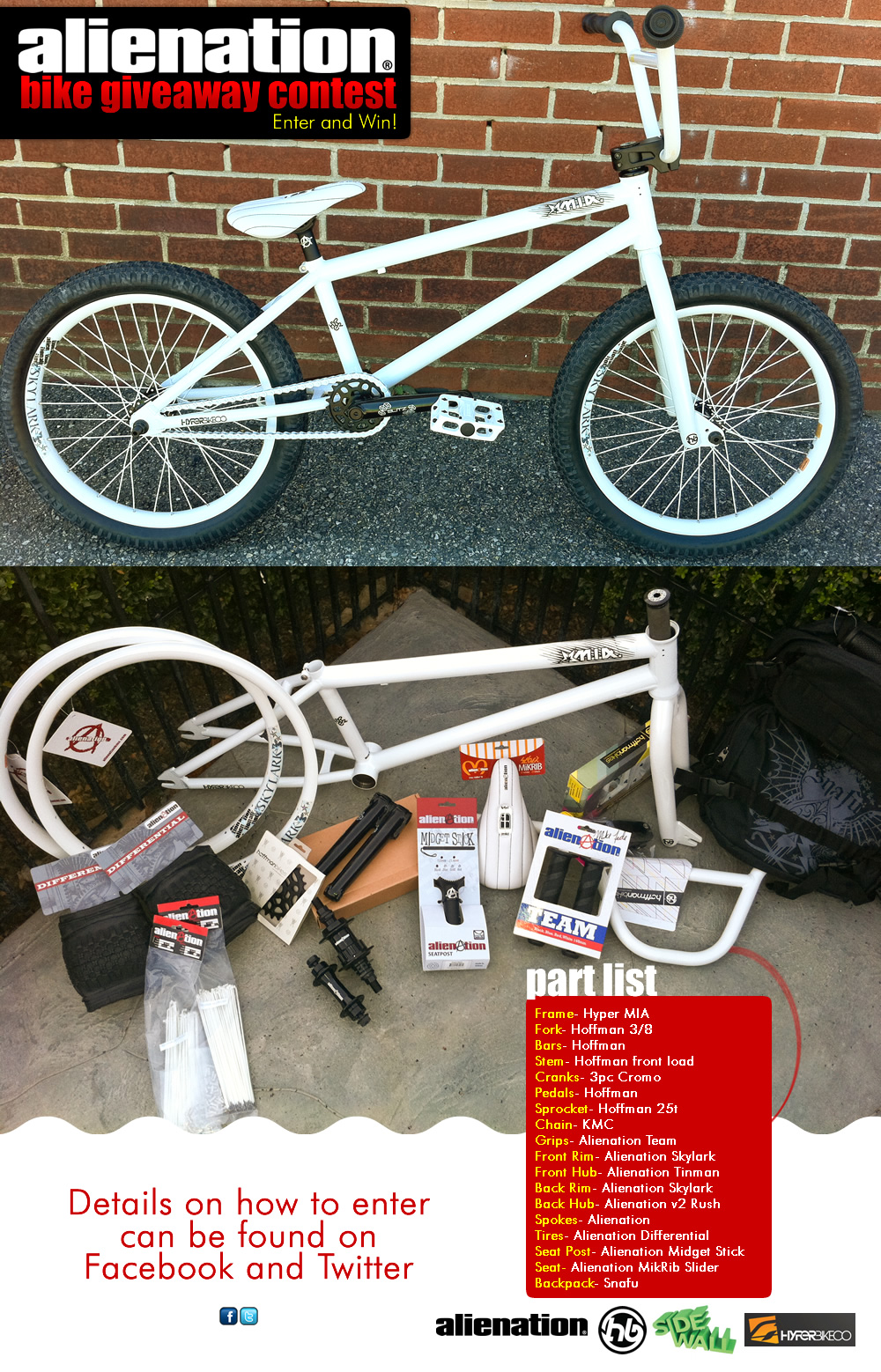 http://www.alienationbmx.com/wp-content/uploads/2010/09/an_bike_contest_final-192x300.jpg 192w, http://www.alienationbmx.com/wp-content/uploads/2010/09/an_bike_contest_final-657x1024.jpg 657w" sizes="(max-width: 1000px) 100vw, 1000px" />